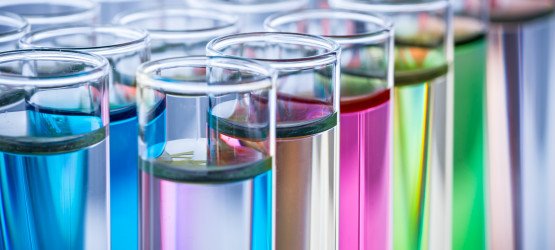 ECYT lives squarely in small-cap territory. And that'1018s not a bad thing in 2018. On a year-to-date basis, the small-cap focused Russell 2000 Index has gained more than 4%, comfortably outshining both the S&P 500 Index and the Dow Jones Industrial Average.
On May 9, Wall Street reacted favorably to ECYT's first-quarter earnings report. The company booked a narrower-than-expected loss as research and development expenses declined year-over-year, and the stock added 8.6% on the day. Today, ECYT tagged a new four-year high of $12.48.
Endocyte is among 5 momentum stocks moving on earnings May 10, according to Harry Boxer.
With that event-related uncertainty now in the past, implied volatility on ECYT's front-month options has cratered. The current Schaeffer's Volatility Index (SVI) of 88% arrives in the 8th annual percentile, which means short-term calls and puts on the stock have priced in lower volatility expectations only 8% of the time in the past year.
Looking back at ECYT's historical data, Schaeffer's Senior Quantitative Analyst Rocky White found just one other occasion when the shares were trading near 52-week highs with the SVI in the lower fifth of its annual range. Following that previous occurrence, the stock rallied 29.5% over the next month.
On the heels of this latest signal, short-covering activity could help ECYT stage a repeat of that big rally. Short interest on the equity rose by almost 12% in the last two reporting periods, and now accounts for 11% of the stock's float — or 5.6 times ECYT's average daily trading volume. In fact, the current accumulation of 4.18 million shorted shares is just a stone's throw from the two-year high in short interest set in mid-March.
And from an options perspective, there's not much in the way of overhead resistance to worry about during the weeks ahead. ECYT is trading comfortably above heavy call open interest at the May 10 and 11 strikes, with no additional significant accumulations of calls at out-of-the-money strikes in the front-month series.
That said, prospective call buyers on ECYT should proceed with caution, despite the relatively low option premiums available right now. The stock hasn't yet gained a consistently strong following among options traders, which means liquidity can be thin, and bid/ask spreads at some strikes are uncomfortably wide. As such, contrarians should consider the shares for a short-term stock play instead.